Our Practice

Meet the Doctors

All of our doctors are developmental optometrists who have done residencies in vision rehabilitation and vision therapy. They all have extensive experience in helping patients recover from strokes, accidents, closed head injuries, concussions, and post neuro-surgery as well as vision problems that interfere with reading and learning.

Our doctors also share a passion for the diagnosis and treatment of vision disorders that interfere with reading, learning, 3D viewing, and other activities of daily living. This is a specialty service within optometry called developmental and functional vision care.
Michele Bessler, OD, FCOVD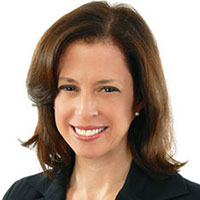 Dr. Michele Bessler is board certified in Vision Development and Vision Therapy and is a Fellow of the College of Optometrists in Vision Development. She has been in practice since 1992.
Dr. Bessler was previously Assistant Clinical Professor at SUNY College of Optometry, teaching optometry students in the Pediatric, Vision Therapy and Learning Disability Clinics. Dr. Bessler is the owner and director of Long Island Optometric Vision Development, PLLC. She is a member of the College of Optometrists in Vision Development and the Neuro-Optometric Rehabilitation Association.
---
Shoshana B. Craig, OD
Dr. Shoshana B. Craig received her doctor of optometry degree from SUNY College of Optometry in 2001. She completed an externship in vision rehabilitation at Northport VA Medical Center and her Residency in Vision Therapy and Rehabilitation from SUNY College of Optometry. She has been practicing rehabilitative and developmental optometry since 2003.